Detail

- Use PE Film Only.

- Use Inverter to control Speed movement and operation working control with PLC.

- Special cutting tools .

- Conveyor can position on Left side or Right side

- You can continue to use PE film Shrink tunnel with 2 motors for spread hot temperature inside tunnel for good film shrink.

- Available to adjust cool air for increase more perfection on packing product.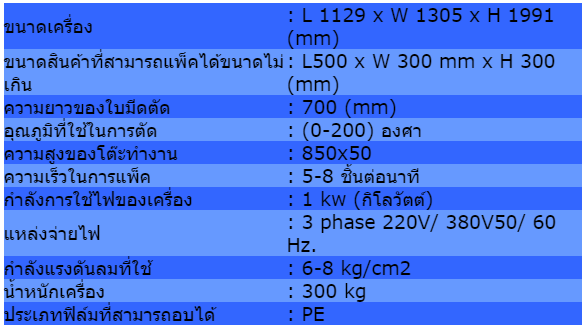 ติดต่อ-สอบถาม

☎️ โทร. 02-584-7085-7 / 091-746-1796 / 094-830-9567
Line id : @skpinterpack (ใส่@ลงไปด้วย)