Description

FRM-980 II is table sealing type with model horizontal sealing suitable for dry product. Easy to operation and various type such as adjust conveyor speed, Sealing temperature control etc.

This machine work combines with coding and printing by ink roll system. Clear print and support 2 rows with 10 characters per row.

In addition, this machine can increase Nitrogen for keep product fresh and shelf life.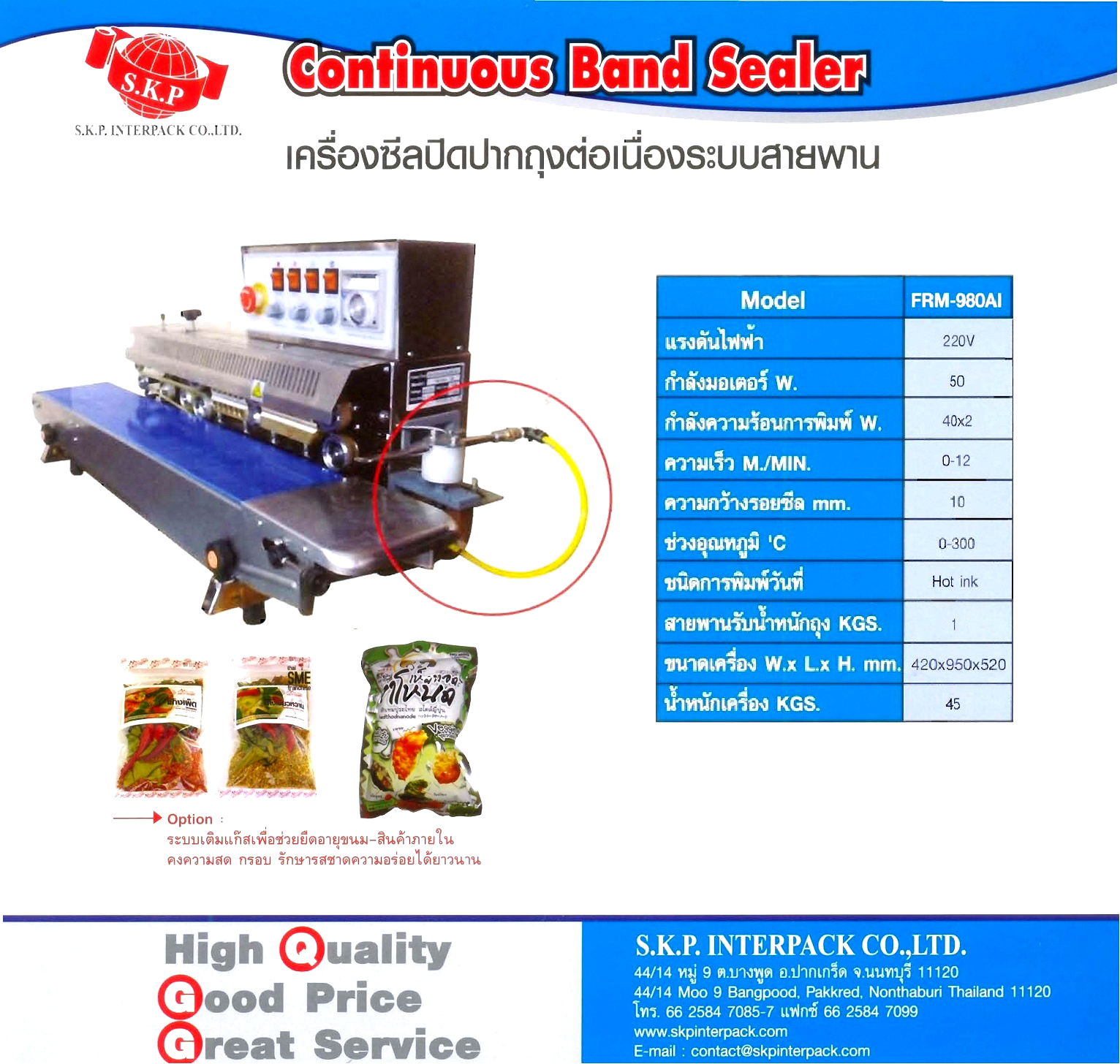 ติดต่อ-สอบถาม

☎️ โทร. 02-584-7085-7 / 091-746-1796 / 094-830-9567
Line id : @skpinterpack (ใส่@ลงไปด้วย)