Feature

- Long life working and strong body construction. Easy to use and maintenance.

- Use Thorn to punch hole for beautiful shrink.

- Easy to change POF Film and save time.

- Can increase more capacity with one man.

- Sealing Blade cover with Teflon for heat resistance and perfect sealing.

- Emergency Bottom for safety first.

- Sensor photoelectric in vertical and horizontal use for detective to increase perfection sealing.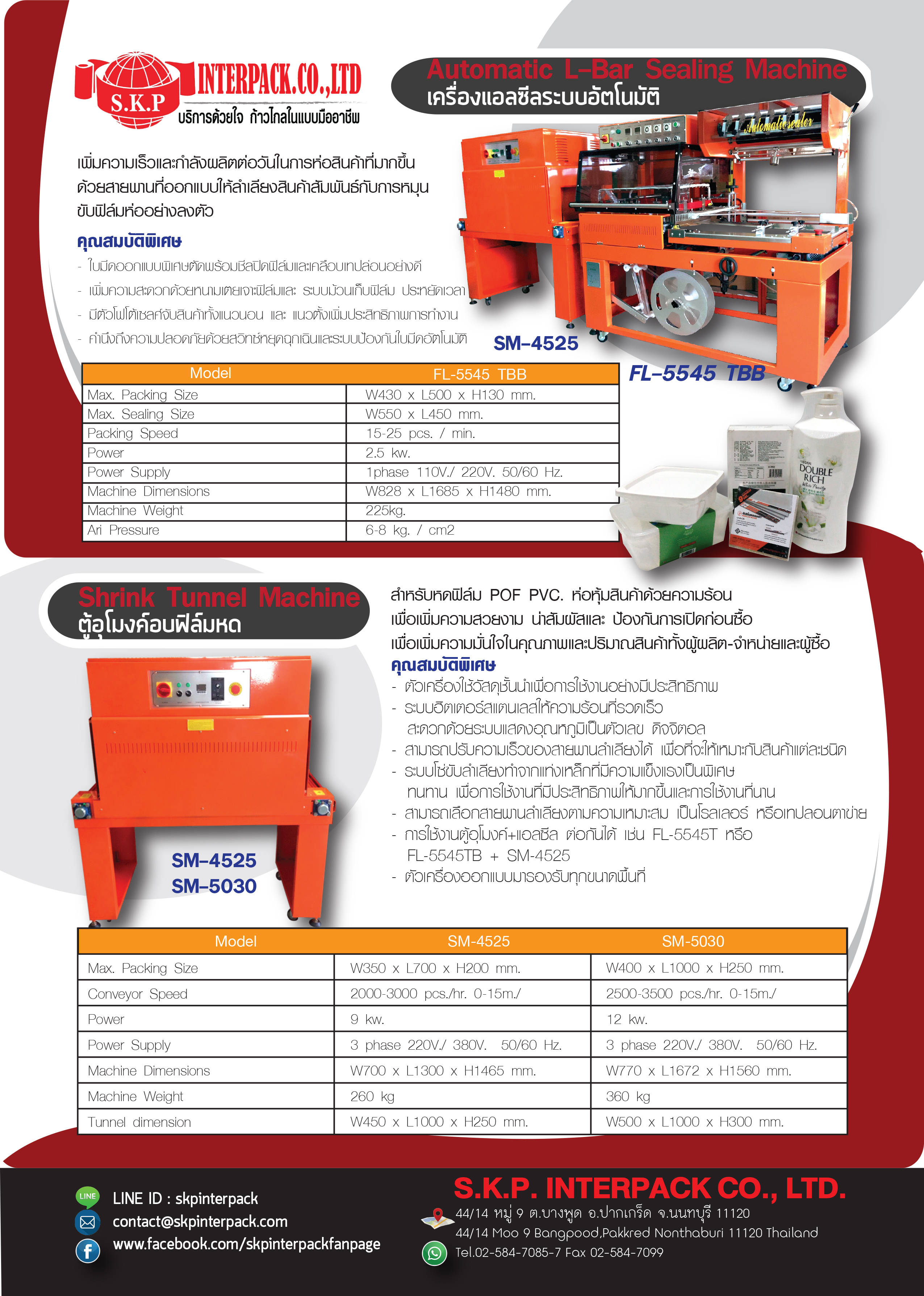 ติดต่อ-สอบถาม

☎️ โทร. 02-584-7085-7 / 091-746-1796 / 094-830-9567
Line id : @skpinterpack (ใส่@ลงไปด้วย)